Here is the routine used by Hedonist DJ for its prerecorded or live streaming sessions
I aim to create an enjoyable audio experience, but I also strive to avoid the monotony that plagues so many online DJ sets. My goal is to transport listeners to a club-like atmosphere, even if they're tuning in with nothing more than a smartphone and a set of headphones.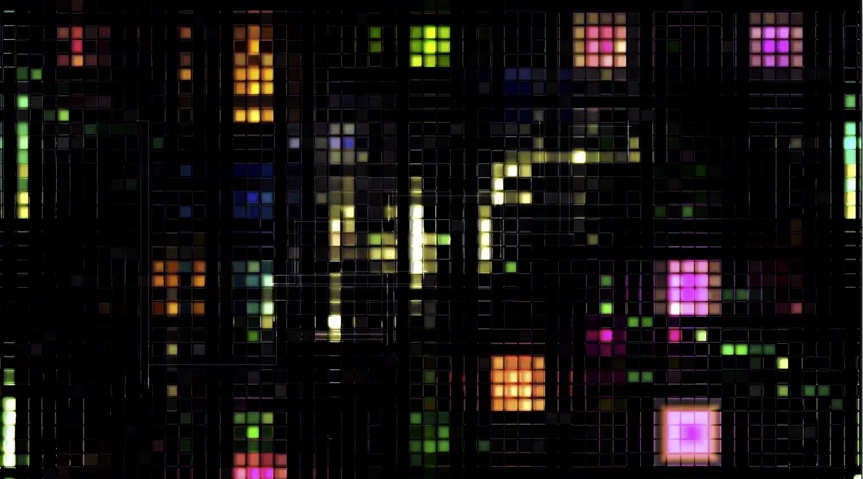 Using the 3-pass method, I have achieved complete independence in both recording and broadcasting my sets.
First pass for prerecorded or live streaming: Switcher Studio and Audio Hijack
A long time ago, a friend of mine suggested I try Recolive Multicam: this software allows you to do real-time editing of multiple iOS and Mac cams (meaning you can use your iPhone, iPad, or iPod Touch cameras, but also your MacOS camera, capture cards, and screen). I found out this was the perfect setup to record a DJ live performance, first for local saving but also later for live-streaming, when they introduced Switcher Studio. I can understand that many DJs want a free solution like OBS. Still, Switcher Studio is so lovely to use (and compatible with a live performance, which might not be said for OBS without external controllers) compared to computer solutions, then my attempts to use anything else quickly vanished.
It does come at a price but I use an iPad which becomes a live editing console that I can control with a few touches; I use an iPod touch (the most affordable device to do so) to capture my controller, and I use Switcher Cast software on my 2012 Quadcore Mac Mini Intel (so you don't need a beast to do so) to record my DJ software screen, and if I do live streaming, an iPhone or iPod touch as a face/gear cam, and an additional Switcher Cast on another PC with a music visualizer. One could imagine using a DJI OM 5 if I had an assistant to shoot my sets.
For audio, I use Audio Hijack to capture the output of my software (Algoriddim Djay Pro usually) at good quality (AIFF). Unfortunately, Switcher Studio is not the perfect tool as it doesn't allow you to set audio quality (yet)
Second pass for a prerecorded, additional source for live streaming: Music visualizer
A music visualizer brings dynamism to a performance, especially if there's a single artist, especially for electronic music. If you want to get fluid visuals, you might need a good PC or Mac. I recently bought an M1 Mac Mini, but except for Apple's own music visualizer, there's no choice for that. So I stick to my 2012 Quadcore MacMini for that as well. Sound Spectrum makes some good music visualizers for Mac as they can be interactive. You better choose one for which you can change patterns anytime you want. That's basically what I do: putting my audio DJ set in iTunes/Music and recording my screen with Quicktime Player interacting in sync with my DJ set.
This part is more complicated for live streaming if you don't have any other hands than yours to handle it. You can still put it as a standalone on another computer and run the Switcher Cast software.
Third pass for prerecorded, or performed by an assistant for live streaming: VJing
This brings the club experience to the broadcast. Sure some people are watching on smartphones, but they might also watch it on a big screen with an extensive sound system. So if I want the 320kbps or more provided by DJing for streaming, I also want a nice visual to enjoy it, let's say, on a projector. So I still use my 2012 Quadcore MacMini with Algoriddim Djay Pro to perform the Vjing between my Switcher studio edit and my music visualizer video.
Publishing
I record high-quality audiovisual content, so I want it to be broadcasted at the same level. So my podcast is exported with Handbrake at 7Mbps video, 60fps, and 320kbps audio with the DJing recommended preset. This is also the quality level used for DJing Jukebox TV channels for bars and music venues.
I use Facebook, Instagram, and Youtube for 5 minutes promotions like DJing offers for live streaming. Still, as Switcher Studio doesn't provide audio bitrate settings, I use Switcher Studio HDMI output which I feed into another PC with an Elgato Capture card in OBS. Audio is going through a Behringer UCA222 then:
If it's a free DJ set, Mixcloud and Twitch are supposed to allow and contribute to the live streaming economy for both artists and DJs.
If it's a for-pay (paywall) DJ set, I broadcast a 7 Mbps video 320kbps with DJing secure platform (preventing URL sharing). I'm looking forward to the announced 500 kbps audio stream quality on DJing.
How much time is spent on this routine?
If I don't count preparation time for my DJ set, my routine takes about three times the duration of my set; as I perform it, I play it back once for the music visualizer, then another time for VJing. Of course, I do some editing also to remove the audio source (with Mpeg Streamclip) or add it back (directly dropping AIFF in Quicktime Player). As this will be watched and listened to forever on many different devices, I feel I can easily spend this time per set.
What makes Switcher Studio shine?
The software is recording every single source separately while still allowing live editing. You get two benefits: first, you can do some editing from sources later, at your pace, in your usual video software (Final Cut Pro, Adobe Premiere, Adobe After Effects, DaVinci Resolve, etc.). Second, and this is a feature I'm waiting for from DJing.com, you can let the viewers choose the angle they want at any time during the stream in your mobile app (if you have or plan to have one) or your website, something I always dreamt of having when watching a concert or any music performance, to focus on any person, any detail.
You can see some examples of Hedonist DJ sets on Hedonist page