Unlocking the Potential of Music Stems: Exploring Serato Stems, Stem Separation, and Compatible Hardware
Are you curious about music stems and their transformative power in the world of music production and DJing? Look no further! In this article, we'll delve into the concept of music stems, their significance, and the tools that enhance their utilization, including Serato Stems, stem separation, and compatible hardware.
Understanding Music Stems
Music stems are the individual components or tracks that make up a musical composition. These components usually consist of separate audio files for vocals, drums, bass, and various instruments. By having access to these isolated elements, musicians, producers, and DJs gain greater control over every aspect of a song, making it easier to remix, edit, or create entirely new arrangements.
The Role of Serato Stems
A notable player in the music production and DJ technology industry, Native Instruments, introduced the Stems format in 2015. This open, multi-channel audio format allows tracks to be separated into four distinct audio elements. DJs and producers can leverage Serato Stems to manipulate and remix tracks effortlessly during live performances or studio sessions. This compatibility enhances creativity and unleashes new possibilities for musical expression.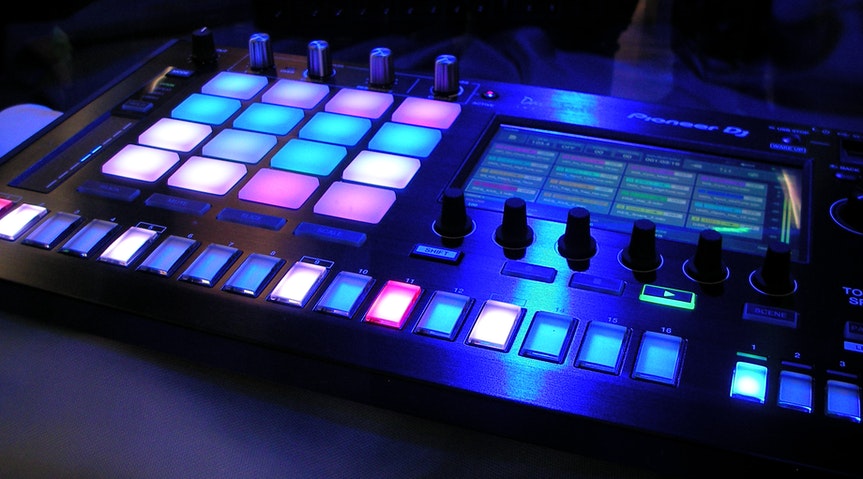 Seamless Separation with Deezer Spleeter
Deezer Spleeter, an innovative music separation software developed by the renowned music streaming service Deezer, employs the power of artificial intelligence and machine learning. By utilizing this technology, Spleeter can separate audio tracks into their individual components, such as vocals and instruments. This functionality empowers users to extract specific elements from a song for remixing, sampling, or other creative purposes, facilitating seamless and precise stem separation.
Enhanced DJing Experience with Algoriddim Djay
Algoriddim's Djay software stands as a popular choice among both novice and professional DJs. This feature-rich application offers a wide range of tools for mixing, blending, and manipulating audio tracks. Moreover, Djay supports various stem formats, making it compatible with the evolving landscape of music production. Djay's integration of AI-powered music separation tools, like NeuralMix, enables real-time isolation and manipulation of individual elements such as vocals, drums, and instruments. DJs can now take full control of their performances, utilizing compatible hardware and pushing the boundaries of creative expression.
Remixes such as Robin Schulz's 'Prayer in C,' Lost Frequencies' 'Are You With Me,' and Kygo's 'Sexual Healing' remix have paved the way for cross-genre transformations, granting unexpected exposure to the original artists.
Comparing Music Stems to Full Multitrack Audio Renditions
While music stems offer valuable control over the elements of a song, it's essential to differentiate them from full multitrack audio renditions. Music stems are simplified versions of multitrack audio renditions, typically comprising a few separate audio files representing specific groups of instruments or elements from a song. They are often derived from the analysis of a simple stereo rendition.
Full multitrack audio renditions, on the other hand, encompass a comprehensive set of individual tracks for each instrument, vocal, or sound element within a song. This level of detail grants professional producers and mix engineers precise manipulation and detailed mixing capabilities. However, working with full multitrack audio renditions can be more complex and time-consuming compared to the user-friendly nature of music stems.
Revitalizing Your Music Catalog and Expanding Exposure
Unleash the hidden potential within your back catalog songs or amplify the exposure of your latest release. Releasing a song from your back catalog can breathe new life into the original track, opening up fresh opportunities for both the original artist and remixers. When renowned artists like Kygo remix timeless classics such as 'Sexual Healing,' they introduce the track to a new audience and genre, expanding its reach and popularity. This resurgence often leads to increased streams, sales, and royalties for the original artist. Moreover, it paves the way for potential collaborations, live performances, and additional promotional opportunities. As for the remixers themselves, their unique reinterpretations of classic tracks gain recognition and exposure, propelling their careers and attracting new fans.
Discovering Remix-me Music Stems
Introducing Remix-me music stems—a game-changer for DJs seeking ultimate control. With Remix-me, DJs can extract specific elements from an original song, either for inclusion in a DJ set or to create captivating variations, as observed in numerous remix contests.
Remix-me offers comprehensive solutions, providing full multitrack renditions in popular DAW project formats such as Ableton Live, Logic Pro, and Pro Tools. Alternatively, individual WAV tracks are available, catering to diverse production workflows. Starting at just $9.99, these remix packs empower remixers to submit their creations to the original artist for official publishing. They can choose to share their remixes for free with other remix pack purchasers or explore conventional publishing routes. For those seeking exclusive ownership, Remix-me also facilitates the creation of unique and valuable NFTs.
In addition, each paid remix pack submission requires the artist or producer to offer a song from their back catalog as a free download. This strategy encourages users to explore the potential of working with such material in their preferred DAW, sparking creativity and fostering collaboration.
By understanding the significance of music stems, embracing cutting-edge technologies like Serato Stems and stem separation, and leveraging compatible hardware, you can unlock a world of possibilities in music production, DJing, and remixing. Expand your horizons, experiment, and redefine the boundaries of musical expression with music stems.